Guide 4 – Case study: Old and New Towns of Edinburgh (United Kingdom)
Baseline situation
The World Heritage Status Report showed that 41% of visitors to Edinburgh are aware that it is a World Heritage site, and 17% of all visitors think that Edinburgh's World Heritage status influenced their choice. Even with these impressive numbers it was considered that much more could be done in making the most of Edinburgh's World Heritage status, especially after confirming that few tourism businesses were using Edinburgh's World Heritage status within their promotional materials. Moreover, in the 'Edinburgh 2020: The Edinburgh Tourism Strategy', it was widely recognized that the tourism industry's ability to access relevant business support was a key factor in improving business performance, and that Edinburgh's WHS was one of its main strengths as a tourism destination.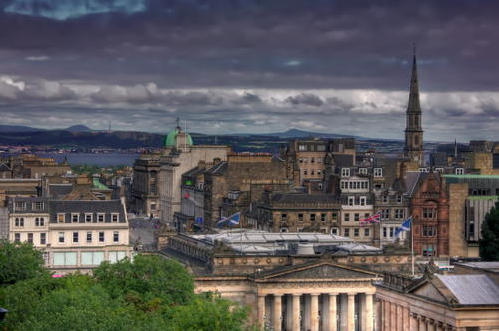 What did they do?
The Edinburgh Tourist Action Group, an association made up of representatives from across Edinburgh's tourism sector, together with Scottish Enterprise, an organisation supporting Scotland competitiveness, worked together to create the 2010 World Heritage Business Toolkit Kit, with the aim of providing businesses with an insight into how they can use the Edinburgh's World Heritage status as an strong competitive advantage and promotional tool. They also counted on the support of Edinburgh World Heritage, the charity responsible for protecting, conserving, and promoting Edinburgh's World Heritage site.
Strategic priorities
To raise awareness about Edinburgh's World Heritage status and OUV among local businesses.
To make every business aware of the importance of Edinburgh's heritage resources as it strongest visitor motivation, and influence towards an integrated targeted promotional strategy.
To ensure improved business performance through the development of new products, services, and innovative marketing strategies using the World Heritage status of the city.
By influencing those that deliver tourism services to improve visitors' experience and Edinburgh's destination competitiveness and sustainability.
What worked?
The easy language used throughout the toolkit made the World Heritage concept very easy to understand for a general audience. It explained in a very simple way the qualities that allowed Edinburgh to be included in the World Heritage List.
By offering relevant statistics pointing to heritage as Edinburgh's main visitor motivation, it provided a clear, common strategic objective to the whole tourism sector. 
It clearly outlines the potential benefits of World Heritage as a strong destination quality brand, as an effective tool to attract higher-spending cultural visitors, and as a reinforcement of the destination image (through focusing on identity, authenticity, unique culture, etc.).
By giving very practical tips for businesses on how to use the Edinburgh's heritage and World Heritage status for their benefit, this initiative is making possible for businesses to start small actions immediately to improve their reach into Edinburgh's potential tourist market.
What was tough?
It was a challenge to develop a training tool able to speak directly to business managers of diverse backgrounds and varied initial knowledge concerning World Heritage issues. It was also difficult due to the numerous and diverse tourism related businesses present in Edinburgh (an estimated 3,500) – as well as making the tool accessible and distributing it among all stakeholders at a low cost.
How did they get buy-in?
A user-friendly format was developed. This included an e-magazine, with brief and easy to read content, which focused on 'ready to act' tips. The tool was made available using innovative distribution platforms, like Issuu, a well-known digital publishing platform that can be accessible through smartphones. The fact that the tool was developed by three different stakeholders – Edinburgh Tourism Action Group, Scottish Enterprise, and Edinburgh World Heritage Organization – helped to make it relevant for business, tourism and conservation interest.

What are the results?
All of Edinburgh's businesses can now use a very simple and practical tool to develop new business opportunities benefiting the World Heritage status of Edinburgh. This will also help to improve visitors' overall experiences to the World Heritage site. An update of the tool is due in 2014.
What lessons can others take from this?
The case study offers a great example of a multi-stakeholder effort to create World Heritage awareness among their local business sector. Moreover, it is proof of the great results that can be achieved when culture and heritage, tourism and business innovation schemes/organizations work together towards a common objective. Finally, it is an excellent example of a capacity building-business supporting tool, which has the possibility to be adapted to suit other World Heritage destinations.
The Old and New Towns of Edinburgh World Heritage Site Management Plan 2011-2016 also contains valuable information pertaining to stakeholder engagement, management, and conservation issues.